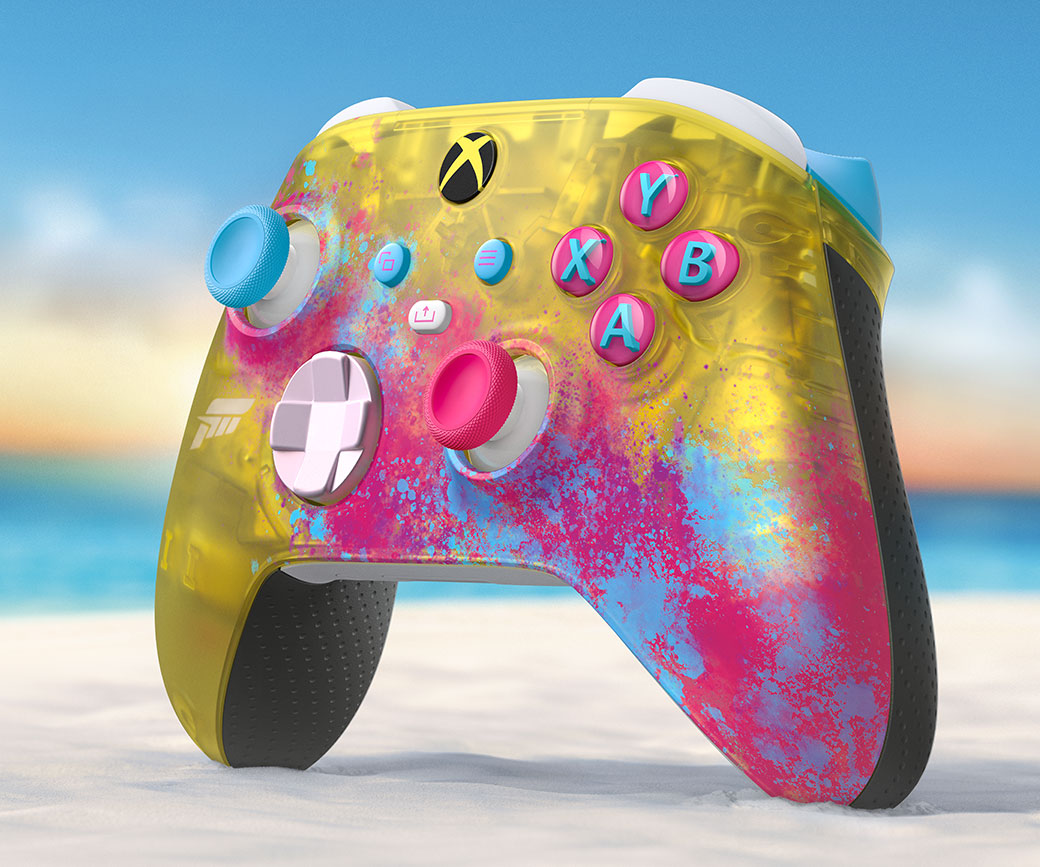 The Forza Horizon 5 Limited Edition Controller was unveiled on August 24th, 2021 and is designed to feel like you're holding a perforated style performance car steering wheel.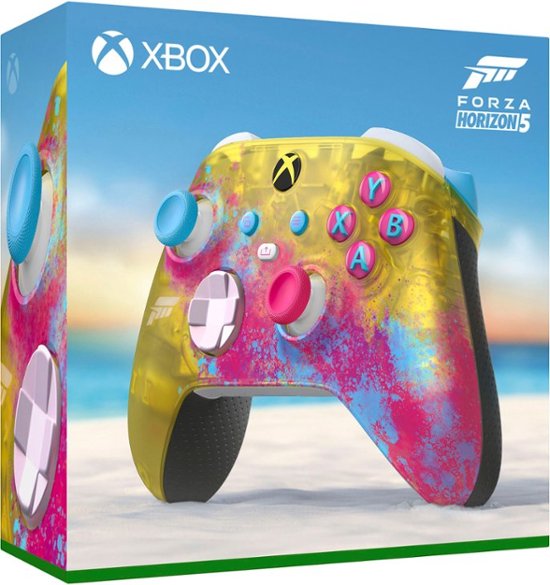 This limited edition controller also comes with exclusive Forza Horizon 5 1932 Ford De Luxe Five-Window Coupe Forza Edition. The code for this DLC car is bundled with the purchase of the controller. The codes are only redeemable on the Xbox and Microsoft stores (not available on Steam).
Info on how to redeem your codes:
https://support.xbox.com/en-US/help/subscriptions-billing/redeem-codes-gifting/redeem-prepaid-codes
Pre-orders were opened on August 24th, 2021 on the Microsoft Store and will be available again on November 9th, 2021 from retailers.