Spotlight Showdown FAQ
What is a Spotlight Showdown?
Spotlight Showdowns are special Events that may temporarily take the place of Spotlight Events. Instead of focusing on a particular car, Spotlight Showdowns focus on a specific theme, such as Germany cars, 80s cars, or Street cars.
A Spotlight Showdown lasts two weeks and features 3 Event difficulties: Rookie, Intermediate, and Expert. As is the case for regular Spotlight Events, Spotlight Showdown Events reset daily.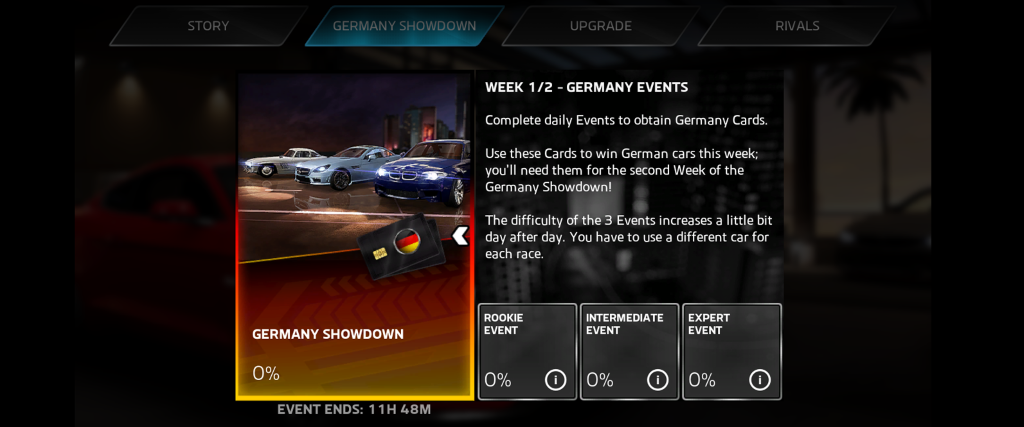 Spotlight Showdown Events do not feature the usual car lineup; instead, you use one car per Showdown race. When a car is used in a Showdown race, it cannot be used again in any other Spotlight Showdown Events for the rest of the day.
What can I win?
A Spotlight Showdown is separated into two distinct parts.
Week 1

On Week 1, you can use

any cars

in your collection

to progress in the

Spotlight Showdown Events.

The more you play the

Week 1

Events, the more

Showdown Cards

you earn.

Showdown Cards only

award

cars related to the current Spotlight Showdown theme.
For example, the Week 1 Events of a Germany-themed Spotlight Showdown would help you win Germany Cards, which are redeemed into Germany Spins that only awards German cars.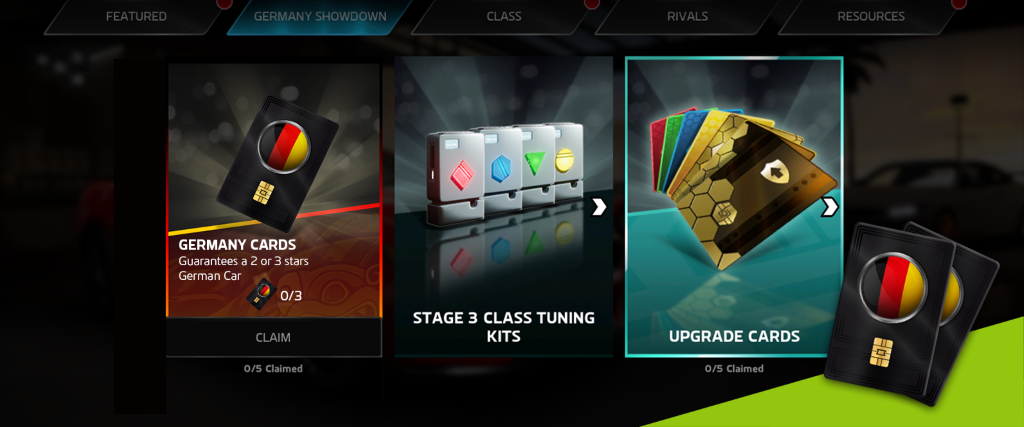 At the end of the week all unused Showdown Cards are converted into Credits.
Week 2

On

W

eek 2, the Spotlight Showdown Events require you to use

themed cars

.

The more you play the Week 2 Events, the more

Showdown Tokens

you win.

You can spend Showdown Tokens on various time-limited

Showdown Special Offers

that suit

a variety of needs

. Some Spotlight Showdown

s

even feature a brand

-

new car as

a

Special Offer for the occasion

.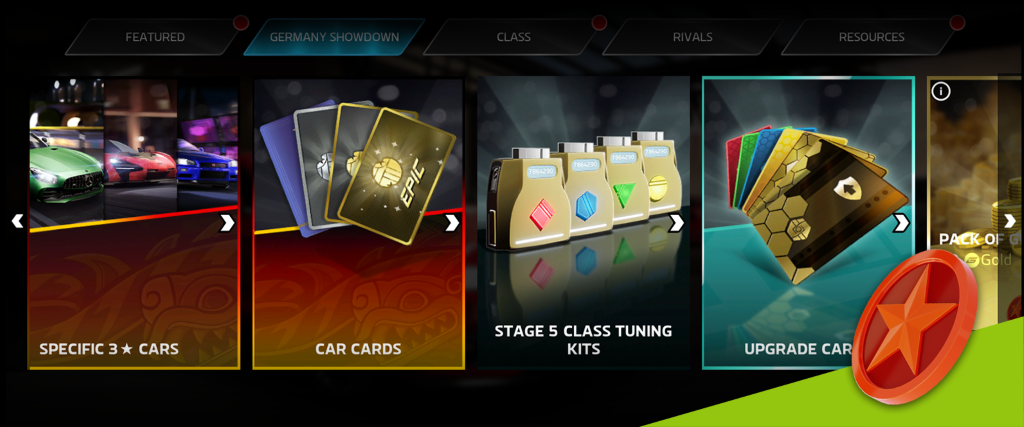 The Showdown Special Offers only last for a week, and unspent Showdown Tokens are converted into Credits at the end of the week, so make sure to spend them all while you can!