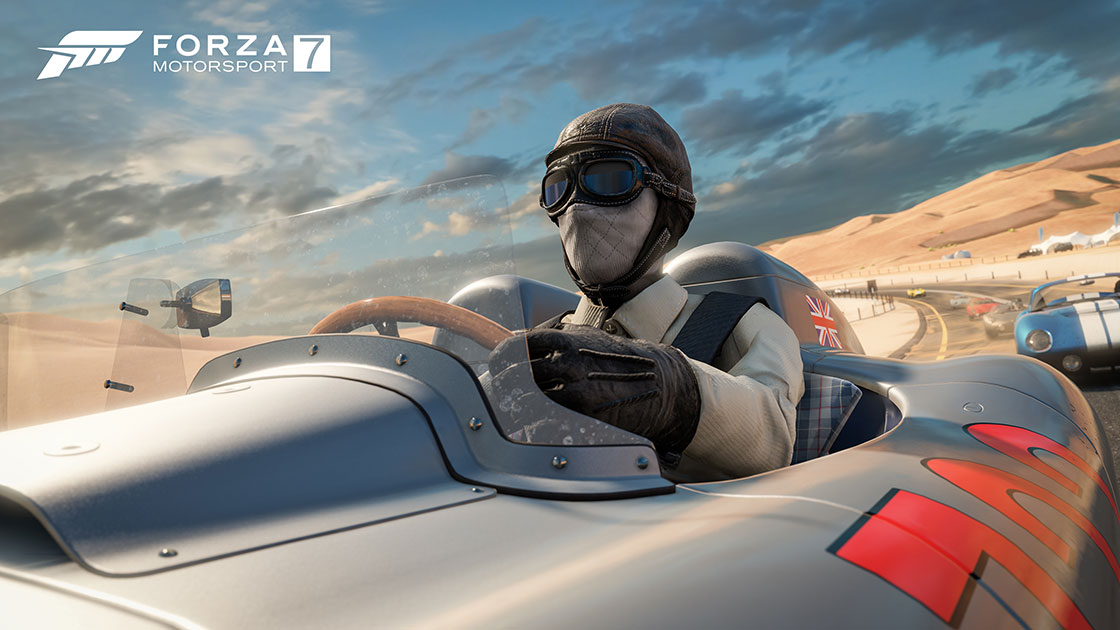 Players can personalize their driver by selecting gender and outfit:
"For the first time in the Forza Motorsport series, we're bringing the driver out of the car and to the forefront with our new Driver Gear feature. Forza 7 will feature more than 300 Driver Gear sets to unlock in the game. Pick the Driver Gear that's right for your driver and you'll see him or her decked out in the pre- and post-race screens." "Players will be able to choose between everything from real race suits with HANS devices, to old-timey outfits with leather helmets, to some even goofier additions from pop culture. (Expect a lot of "era-specific inside jokes," Lee laughs. "There's a lot of middle-aged people that work here.") With Forza featuring real racing series like IndyCar and NASCAR, you can also expect to see some more iconic suits as well, set to be announced later this summer. . . . What's more, each one of the five discrete pieces that makes up a character (the helmet, the suit, etc.) has its own 4K asset. Zoom in on a helmet and you'll see realistic scuffs and smudges on the visor — and on some special helmets, signatures that look like they were just Sharpie-d on."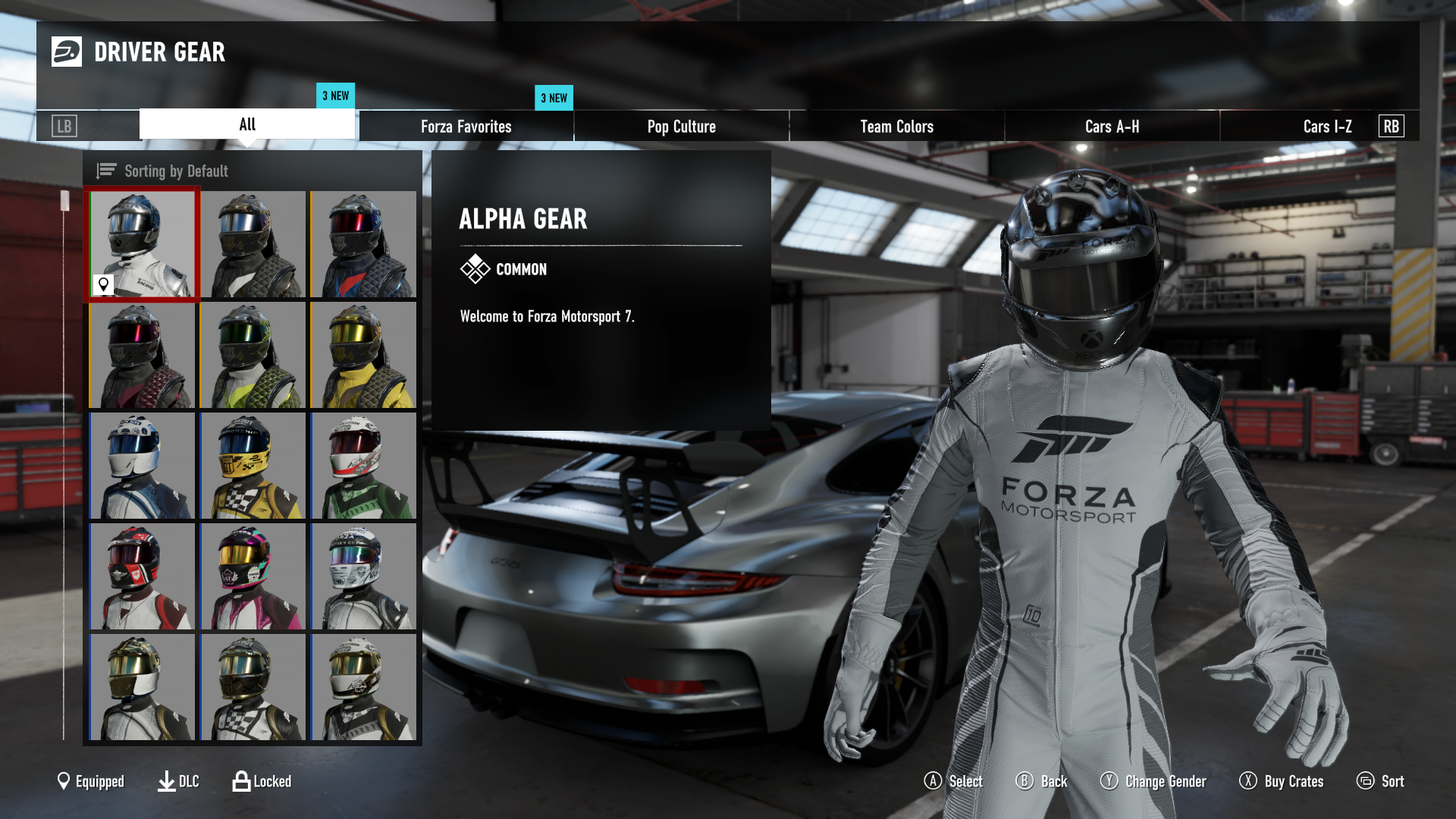 Groupings in the Driver Gear menu shown in the gamescom closed-door demo reveal showed theme categories for Forza Favorites (previous Forza game themse), Pop Culture (Tuxedo, Leisure Suit, etc), Team Colors, and Cars. There are also exclusive Driver Gear DLC for select retailers, E3 attendees, VIP DLC owners, and the Hoonigan Car Pack.

Driver Gear has a rarity attribute (Uncommon, Super Rare, etc). The higher your Car Collector Tier, the better chance you have of winning rare Driver Gear as awards for leveling up. The menu also shows the option to buy Prize Crates.

Can helmets be mixed and matched with suits?
No.

Do any of the outfits reveal the driver's face?
No.
(Written by Manteomax)