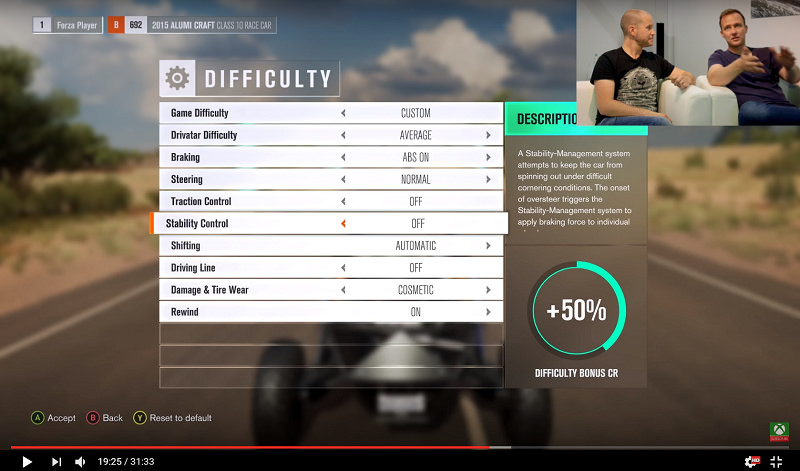 Increasing difficulty increases the bonus factor for event credit payout. Setting Braking and Steering to Assisted will make it easier for inexperienced users to just hit the gas and go.
Game Difficulty has preset options or allows Custom settings for each Assist.
Drivatar Difficulty affects the skill of your virtual opponents.
Assisted/On/Off level settings for Braking, Steering, Traction Control, Stability Control
Shifting: Automatic, Manual, Manual w/Clutch (requires sequential button press to shift correctly)
Driving Line: Off, Braking Only, Full. Green indicates speed up, while the line will turn yellow, orange, and red to suggest braking for turns.
Damage & Tire Wear. (in FH2: None, Cosmetic, Simulation)
Rewind.
(Written by Manteomax)