Make sure that you have downloaded and installed your DLC packs/cars from the Microsoft Store on either PC or Xbox.
When you are in the game, you can either travel to the Horizon Festival or to any House you own to access the Autoshow.
You need to be at a house or festival menu to redeem DLC cars. This does not work in Free roam.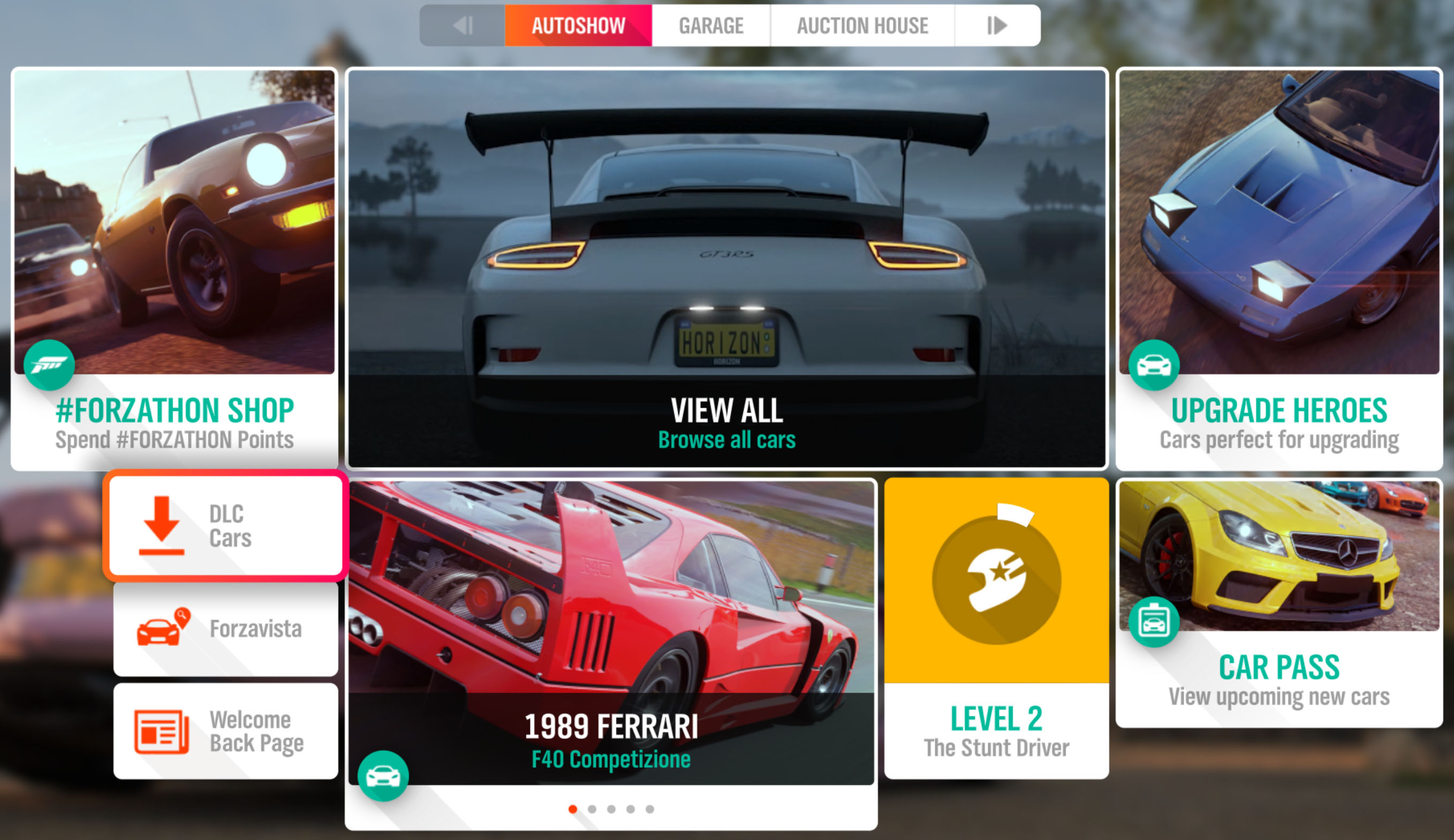 Navigate to the DLC Cars Section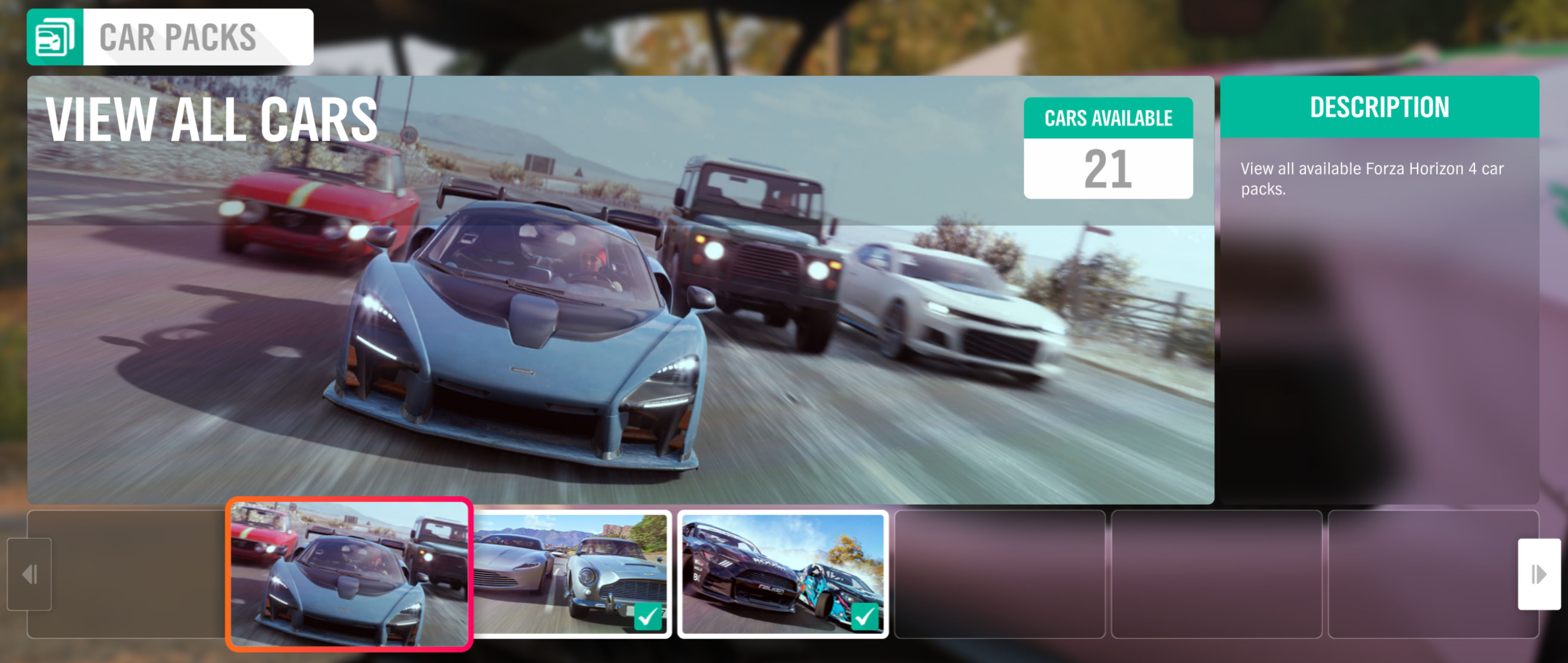 Select View all cars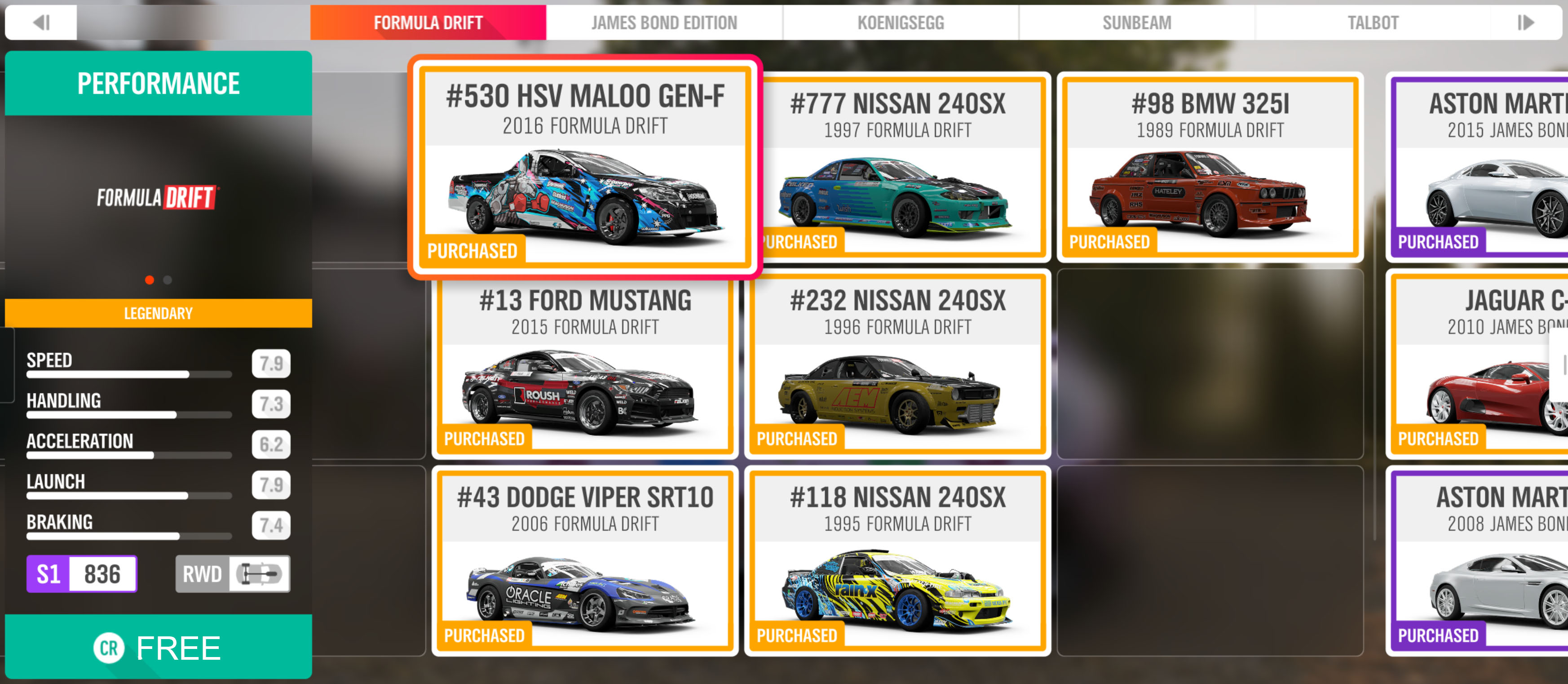 From here you can 'purchase' your cars for FREE. Once they are purchased they will appear in your garage.
If the car says "Purchased" then that means you own the DLC.
If the car Price says "Free" then that means you can get it for Free. You can get each DLC car once for free, then you can use in game credits to buy second or third copies.
If the car has a credit price then that means you already got the first Free copy.
Only the account that purchased the content will be able to buy the cars for free. If you have done all the above steps and are still being asked to use in game Credits to purchase your DLC cars, please submit an DLC Issues Ticket.
If you are trying to select a car and you are getting a "This content is already purchased" message, then the car is locked behind some kind of task. Example, the Lamborghini Aventador J, is unlocked by completing the last clue in Fortune Island.