What are Car Shows?
Car Shows are a new mode replacing the old Upgrade Events. Participate by selecting a Car Show and up to three cars you'd like to send to it. After a set amount of time, you will receive rewards depending on how well your cars did. Collect and upgrade a wide variety of cars to maximize your prizes!
How can I access the Car Shows?
You can access the Car Shows screen if you have a Collection Level of 3+ by tapping the Car Shows button to the left of the player icon on the top navigation bar.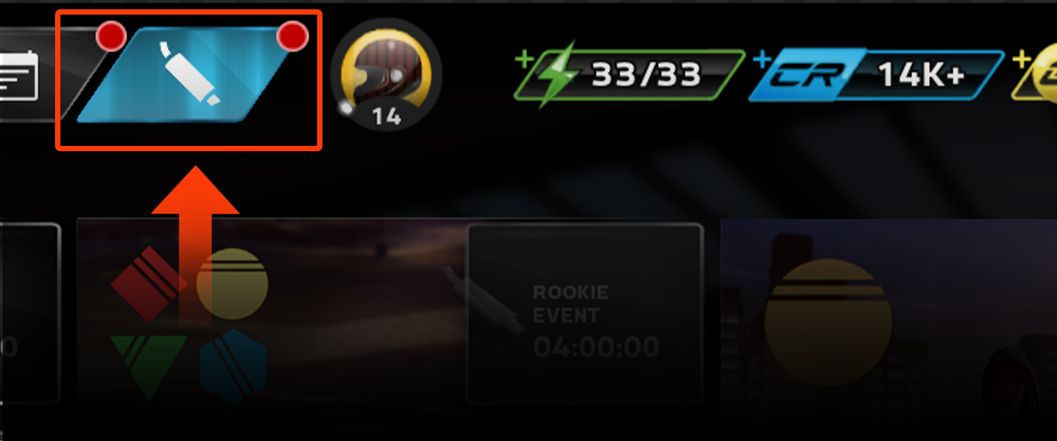 How does a lineup's PI affect the outcome of a Car show?
To be valid, a lineup must at least reach the minimum PI requirement of the Show and abide by any Restrictions. The higher the total PI of your lineup, the better your odds of earning a great prize. You can get PI bonuses by either making a lineup of similar cars, or of very diverse cars.
| Bonus Requirement | PI Bonus |
| --- | --- |
| 2 cars of the class | +10% |
| 2 cars same era | +10% |
| 3 cars same class | +20% |
| 3 cars same era | +20% |
| 3 cars all different class | +20% |
| 3 cars all different era | +20% |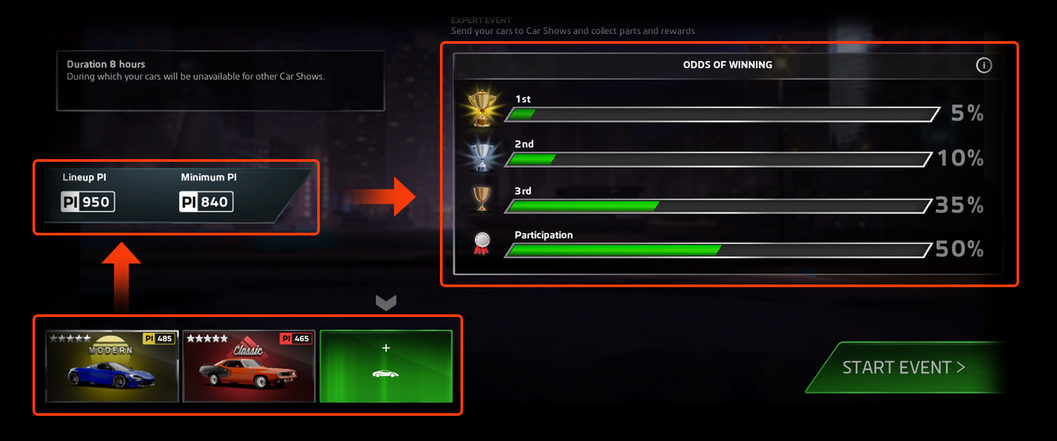 What can I win?
All the rewards you could find in the Upgrade Events can now be won through the various prizes of the Car Shows. You can expect to win: Credits, Tuning Kits, Class/Era Chips, Upgrade Chips, and Upgrade Parts.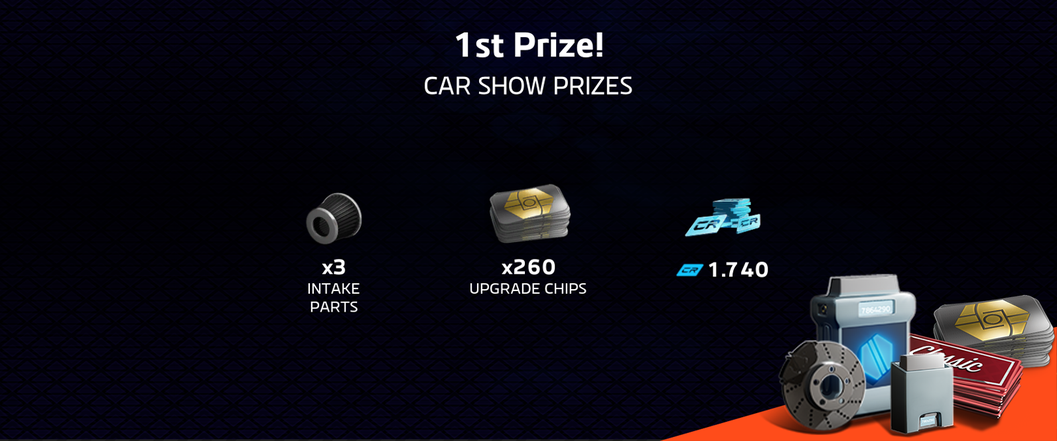 Can I still use a car participating in a Car Show in other events?
Yes, cars that are participating in Car Shows can still be used in other game modes (Story Mode, Spotlight, Rivals, Showdown, Takeover).
Why can't I send my cars to a new Car Show right after their previous one has ended?
Cars need an amount of cooldown time equal to the duration of the car show they just finished before they can be used in another show. Wait for them to finish, then send them back out to earn more sweet prizes!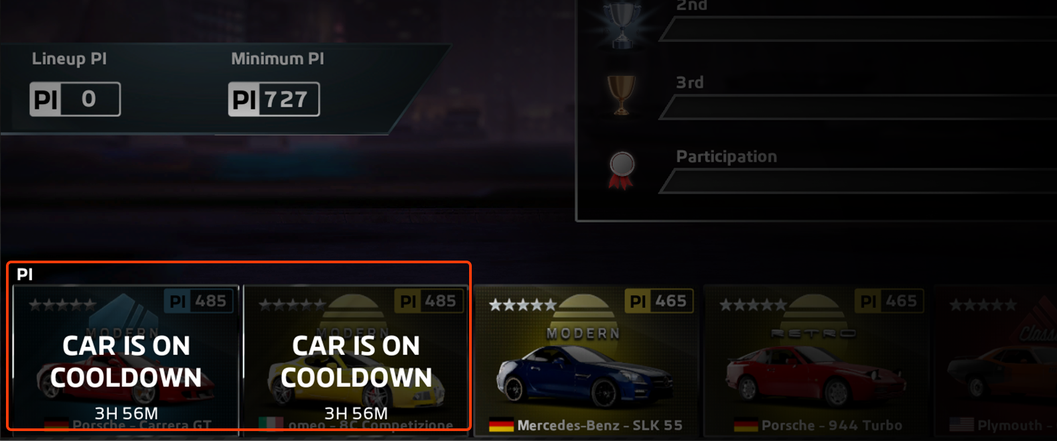 Can I do the same Show more than once a day?
Yes, you can do the same show until all its prizes have been claimed or until that Show expires since Car Shows are daily events.
How can I know that a Car Show has ended?
Once a Car Show has ended, a red badge will appear on the Car Shows button in the navigation bar. You will also receive a push notification if enabled. We recommend enabling push notifications to get the most out of Car Shows!