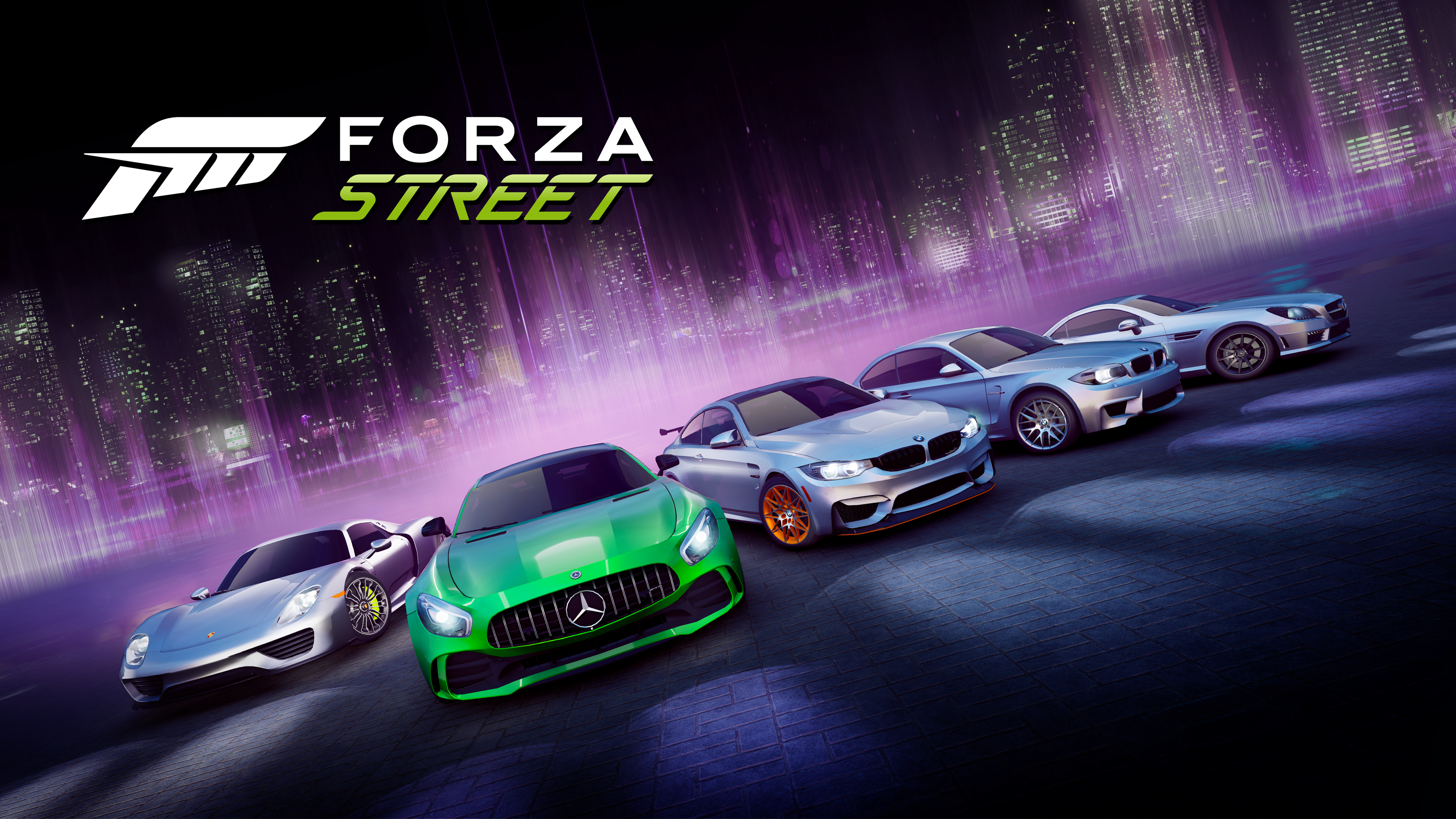 Hello Forza Street players,
2021 continues to present us with many of the challenges we've been facing for the past year, but also presents us with hope. With COVID-19 vaccine distribution underway, we hope that a return to normality can also begin soon. For those who have been facing hardship, the thoughts of the Forza team are with you and we wish all of you the very best.
Today we'll be touching briefly on the game's development over the past couple of months and the team's current focus on updates based on player feedback.
Recent Development Focus
In December, we partnered with our friends at Hot Wheels for a month-long featured series, showcasing iconic cars based on real-world custom builds of the Bone Shaker, Rip Rod, and of course the legendary Twin Mill. We received a lot of great feedback from many of you who enjoyed the fun fantasy fulfilment and nostalgia of racing these incredible machines in Forza Street. We also heard from many of you a desire to see more new manufacturers of your favorite cars. To this end, we've been working hard to do just that. Expect to see an additional, globally renowned luxury sports car manufacturer with an illustrious heritage joining the Forza Street roster in the next featured series.
We also wanted to acknowledge feedback we've received from you about the difficulty of the Hot Wheels event compared to the previous Alfa Romeo event, and that the rewards did not feel adequate for the time investment players made in securing and upgrading cars for the event. We hear you and will take this feedback into account as we balance difficulty and rewards for our next featured series.
In the meantime, we hope you've been finding Showdown events to be a fun new way to introduce amazing cars like the 2017 Mercedes-AMG GT R. If so, we're pretty sure you'll be blown away by the next Showdown featuring one of the most−arguably the single most−iconic car of the 1980s. Stay tuned!
Update 31 also introduced a new speedometer based on your feedback that having a speedometer in-game would be a welcome addition. We hope you're enjoying it and would love to know what you think. Let us know!
We'd like to quickly comment on a significant service outage we experience recently. For a period of 96 hours, two of our most popular game modes were inaccessible, the Spotlight of the 2011 BMW 1 Series M Coupé and the Rivals competition. We've remedied the situation and have put failsafes in place to ensure this does not happen again. We apologize for any inconvenience this outage may have caused and hope the compensation package we released to all players helped get you racing in our streets again! Reach out to us through our official support page or our facebook page if you have further problems.
What to Expect Next
Currently, the team is working to improve the user experience by simplifying and streamlining some complex systems such as progression and economy with the goal of helping you more easily get the rewards you really want and to get more out of the cars you really love. Over the next few months, you will start to see some changes to these systems that make it easier to know how to obtain the rewards you're looking for. These improvements will come in over time, as we consider and evaluate the impact of each on both new players and our long-term, most dedicated players.
In addition to these game improvements, as mentioned earlier expect to see a featured series from a new manufacturer soon and before that, steel yourself for a new 80s themed Showdown event we hope you'll enjoy.
Lastly, it's hard to believe Forza Street's one year anniversary is rapidly approaching. Let us know if you'd like to see or play something special on this occasion. It's been a busy and challenging year, and we are continually learning and are absolutely dedicated to continuing to grow and expand Forza Street in a way that delights you−our players. We ask you to continue to let us know what you love, what you don't, and how we can make your time in Forza Street as enjoyable as possible.
Thanks, as always, for playing Forza Street!
Talk again soon,
The Forza Street Team